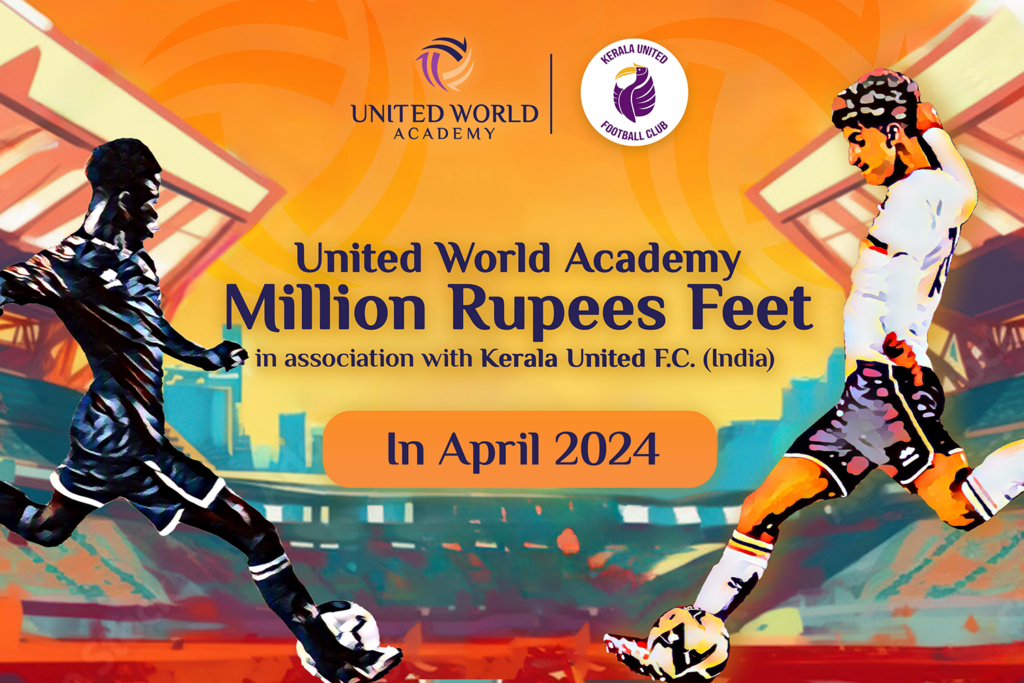 Embark on a Football Journey: Million Rupees Feet National Tournament with Kerala United FC! 
Exciting times lie ahead! United World Academy proudly announces its first-ever national football tournament in India, a collaboration with the dynamic Kerala United FC. We can't wait to find India's hidden football gems, we are eager to discover those rare talents poised to make a mark on the global stage. 
This tournament isn't only a showcase of skills; it's a golden opportunity for young footballers to demonstrate their prowess to our team of professional club scouts. A standout performance may open doors to trials with our professional European clubs.  
Why You Should Not Miss This Chance:
1. Scouting for the Best:
Our scouts are on the lookout for exceptional talents.
Showcase your skills and catch the eye of football professionals.
2. Pathway to Europe:
A standout performance could lead to trials with our European clubs : Sheffield United F.C. – England ; K. Beerschot V.A. – Belgium or La Berrichonne de Châteauroux – France.
Your chance to step onto the global football stage.
3. How to Register:
Interested participants can register by contacting us at academy@kufc.co.in.
Don't miss the chance to be a part of this thrilled event!
Join us in this celebration of football talent, as we aim to unearth the next generation of football stars from the vibrant fields of India.
 For more information and to register, reach out to us at: academy@kufc.co.in