معسكر Etoile 2023 
الخطوة الأولى في عالم الاحتراف
FACILITIES / ACCOMMODATİON / OPPORTUNITIES
LA BERRICHONNE DE CHÂTEAUROUX is a proud partner of
Recognized as one of the most reputable historical clubs.
La Berrichonne de Châteauroux owns a highly rated Football Training Center, endorsed by football authorities in France and has been growing several big names of French football.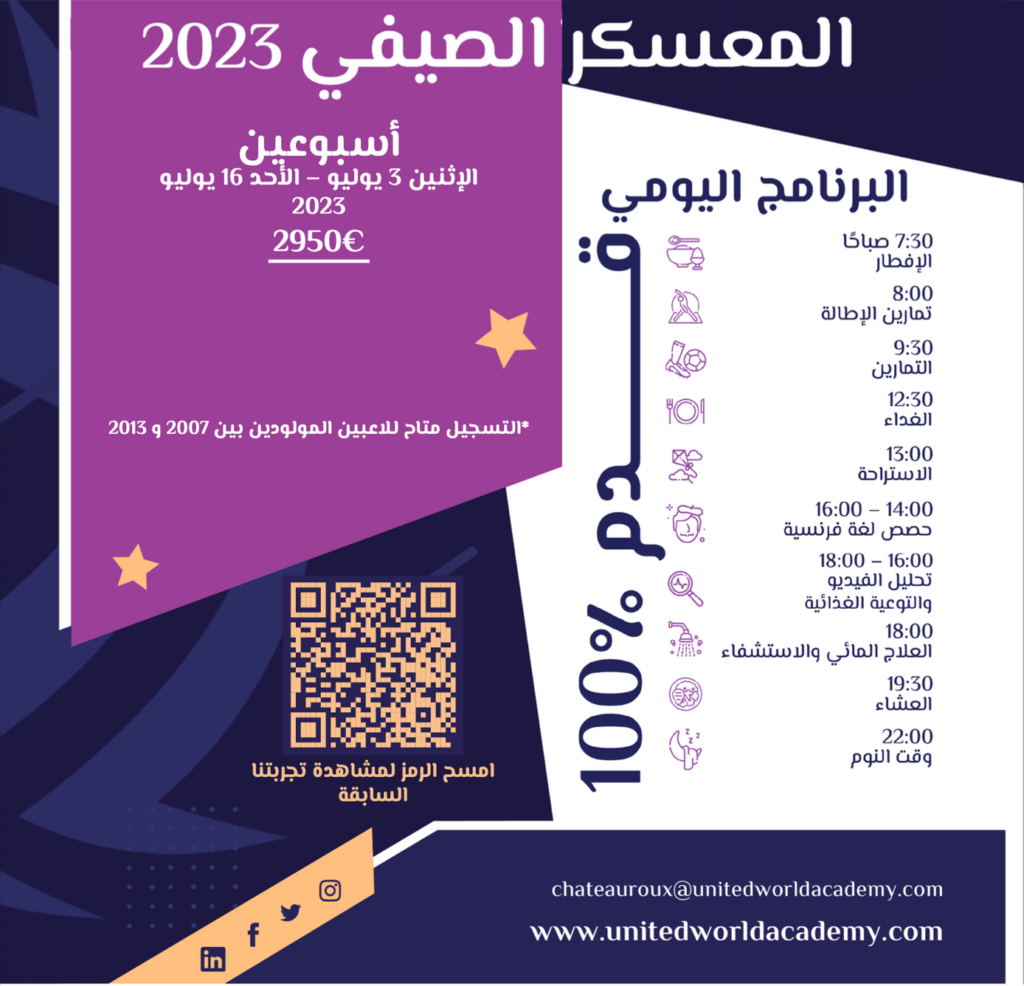 * The flight is not included in the price.
* The round trip from Charles de Gaulle Airport in Paris to Châteauroux will be taken car by us.
Because of the nature of the work undertaken by United World Academy (UWA), it is required by law to have in place robust safeguarding policies and procedures to ensure the protection of children, young people and adults at risk. You can find the safeguarding information downloadable below
Registration is open to players born between 2007 and 2013.
You can find the flyer downloadable below
ÉTOILES Summer Camp 2023 ! Châteauroux
ÉTOILES Summer Camp 2023 ! Châteauroux
*By signing up you agree that photos could be taken and used for marketing purposes.